This fall, work began on a major reroute of one of Boulder County's most popular trails. Several volunteer groups have worked with Boulder County staff to begin construction of a reroute of the eastern side of the Walker Ranch Loop. This work will not only make the trail less susceptible to erosion but also make it a more enjoyable experience for the tens of thousands of hikers, bikers and equestrians who use the trail every year.
In September, 156 volunteers from Vail Resorts' Broomfield office and Volunteers for Outdoor Colorado (VOC) began construction on the reroute. These two groups partnered to help us initiate work on the northeastern corner of Walker Ranch Loop heading south. Under the direction of VOC crew leaders and Boulder County Parks and Open Space staff, volunteers were able to construct 2,400 feet of new trail in place of the original erosion-damaged one. In October and November, VOC returned twice and Boulder's Corden Pharma spent another day to help us construct an additional 2,150 feet of  trail with 64 additional volunteers. A special thanks to our partners at VOC for helping lead the charge with their volunteer crew leaders and lending us some of their trail tools.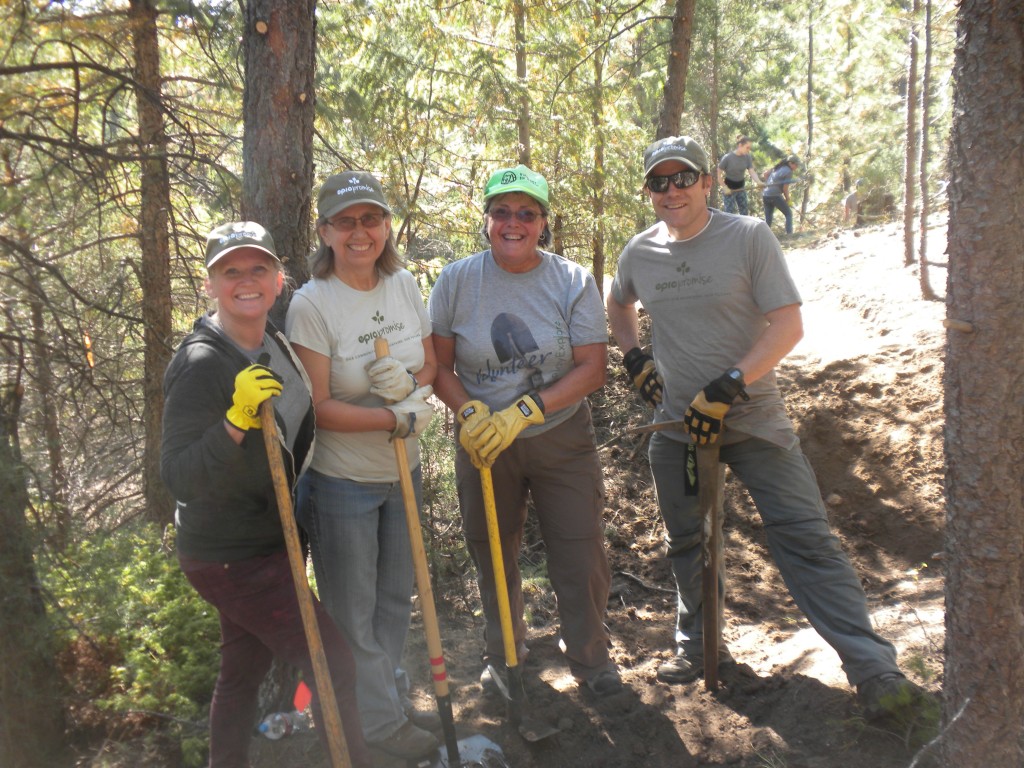 Over 60,000 Visitors Benefit
Walker Ranch sees over 60,000 visitors a year who come to hike, bike, run, fish, and snowshoe. The open space property is designated a National Historic Landmark, containing over 14 miles of multipe-use trails.
These trail construction projects were the first implementation of our management plan to realign portions of the 7.8-mile Walker Ranch Loop to improve sustainability and user experience. The focus of our first phase of projects is to relocate this section of trail from off the access road (where areas have begun to erode rapidly) to a more sustainable location. Additional work will reroute a new trail off the access road from the Ethel Harrold Trailhead down to the Walker Ranch Loop.
Boulder County staff thanks the volunteers from Volunteers for Outdoor Colorado, Vail Resorts, and Corden Pharma for their help starting this project. We appreciate all their effort helping to improve our trail system!
Summer 2015Plan a Visit!
Work on this section of the reroute should be completed in summer 2015. We hope you are able to take the drive up Flagstaff Road to come visit and enjoy the new trail.