Curious about the future of drones in Boulder County Parks & Open Space?
As of July 2, 2019, the Federal Aviation Administration approved Boulder County Parks & Open Space to use drones for natural, agricultural, and cultural resource monitoring and management. The department has two drones that will aid in mapping, topography, survey work, data collection, crop health, and video, among other projects in the field.
Drones Take Flight
Unmanned aerial systems, more commonly known as drones, have skyrocketed in popularity throughout recent years. Implementing new drone technology is effective and efficient, opening the door to new opportunities for open space staff to capture different types of data in innovative ways. Starting this fall, Parks & Open Space will begin new drone projects—after some extensive training, of course!
Boulder County protects many ecologically sensitive areas and is responsible for protecting our resources on county properties. With the help of drones, we can accomplish our mission, safely and effectively, without disturbing native species or visitors in our parks.
Drones have helped the department in the past by providing video for flood recovery projects. They were used to monitor pre and post construction projects, determining where maintenance was needed, as well as efficiently tracking changes over time. Drone images will start being collected to create digital elevation models for the sites, aiding in long-term monitoring of the affected areas.
Uses on Open Space
The department has approved several upcoming pilot projects. The forestry program will benefit from using aerial imagery to manage activities such as thinning and prescribed fires, as well as managing insects, diseases, and wildfires. Topographic maps for trailhead designs and construction will be completed at a much faster pace, and high resolution photos will document the success or failure of sites treated for invasive species.
Boulder County Parks & Open Space takes a methodical approach to the use of drones on county open space properties. At a Boulder County Board of Commissioners' meeting, county residents voiced concern that we were prohibiting all drone use, even when it relates to research, training, and emergencies such as law enforcement incidents, search and rescue, wildfire, or flooding. This concern was resolved by having a permitting process for these types of drone activities.
The permit process offers multiple benefits for protecting Boulder County's ecosystem. The National Oceanic and Atmospheric Administration received a permit to fly drones with sensors over prescribed fires on our properties. The University of Colorado Boulder will use this information to see if it will be beneficial for the control and suppression of true wildland fires all over the United States. Colorado State University and Bayer Environmental are currently working on a permitted drone project looking at the effectiveness of weed spraying for cheatgrass.
In the future, Boulder County hopes to be able to use drones for research surrounding elk counts, mapping prairie dog colonies, wildlife surveys, animal tracking, archiving 3D images of historic structures, and for videos for outreach, promotion, and education!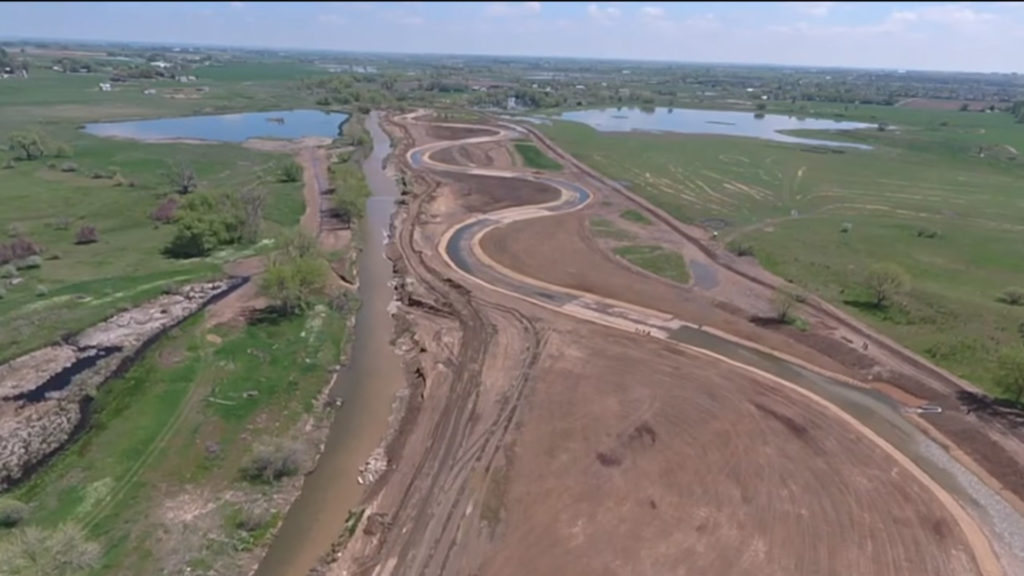 If You Want to Use a Drone
Drone permits may be granted approval only for research that benefits our parks and open space. Those wishing to operate a drone on Boulder County open space properties must first submit a permit request. Without permit approval there is a risk of receiving a $300 fine. Learn more about the Drone Policy.
If you are interested in using drones recreationally, the U.S. Forest Service permits drone usage, but you should check with the local ranger district before flying.